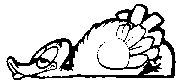 The end
Sadly, Stagelights has ceased to exist. Chris Osland is hoping to create a new group to replace it in the near future. [December 2016]
Last production
Masque, 28th to 30th January 2016
Stagelights and Wantage Stage Musical Company have our next joint production, Masque, coming up: three fun-filled evenings of music, comedy and sketches. The show will bring together the acting talents of Stagelights and the singing of Wantage Stage Musical Company and will feature a variety of comedy sketches and songs, some old and some new, which we're sure will make for an evening of fun and laughter.
Where
The Old Mill Hall, Grove, OX12 7LB. Click here for a map. The bar opens half an hour before each performance for drinks and interval orders.
Box Office
Tickets from Bretts (Grove), Rowes (Wantage), Stagelights' web site or 01235 765562.
About Stagelights
Stagelights is a friendly, fun amateur dramatics group with members from Grove and Wantage. It meets every Thursday night at 8pm in Old Mill Hall, Grove. We usually put on plays twice a year, one in early January, and one in the summer. Come on down and meet us if you are interested in joining in.
Previous productions
The Final Test, 25th to 27th June 2015
Par for the Course, 29th to 31st January 2015
Oh What a Lovely War, 26th to 28th June 2014
Murder in Play, 23rd to 25th January 2014
Love begins at Fifty, 27th to 29th June 2013
The Emperor's New Clothes, 24th to 26th January 2013
Communicating Doors, 28th to 30th June 2012
Aladdin, 26th to 28th January 2012
Out of Sight... Out of Murder, 23rd to 25th June 2011
One for the Road, 27th to 29th January 2011
Cat on a Hot Tin Roof, 25th to 27th June 2009
The Farndale Avenue Housing Estate Townswomen's Guild Dramatic Society's Production of A Christmas Carol, 15th to 17th January 2009
Improbable Fiction, 26th to 28th June 2008
The Gypsy's Revenge, 6th to 8th December 2007
A Tomb With a View, 21st to 23rd June 2007
The Christmas Cavalier, 30th November to 2nd December 2006
The Black Widow, 22nd to 24th June 2006
Copson Robbers in Stack Ridge, 1st to 3rd December 2005
Alarms and Excursions, 23rd to 25th June 2005
The Witches, 2nd to 4th December 2004
The Happiest Days of your Life, 24th to 26th June 2004
Smut's Saga, 6th to 8th November 2003.
The Constant Couple, 26th to 28th June 2003.